Description
Reduce Insurance Costs With 5 Camera IP Security System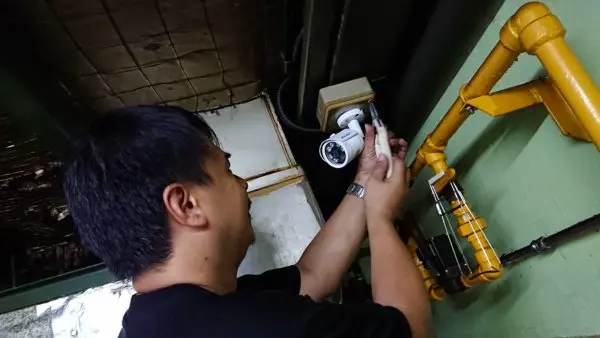 Security cameras can help prevent fraudulent, liability claims against the business. Installing 5 Camera IP Security System can be seen as an asset by insurance companies, lowering the premiums for you. An 5 Camera IP Security System is a benefit to your business delivering a clear picture through 1080 lines of resolution both indoor and out. Easily installed with the versatile wall or ceiling bracket, you can position an HD CCTV camera it where it gives the most coverage to your home or business.
Revlight Security Provides Top Of The Line HD CCTV Security Camera Systems With High Quality Resolution.
Revlight Security delivers an IP security camera system that if of the highest professional quality. With many options to choose from when selecting a package, you can personalize to fit the needs of your home or business. Select options including:
H.265+/H.265/H.264 dual-stream encoding (higher efficiency video recording!)
Dual stream – adjust the network flexible
Optional AUDIO
High quality with stable performance
Free client software support for record, preview, playback
Supports P2P, NAT traversal and mobile monitor
Supports iPhone, iPad, and Android
Privacy Mask and Motion Detection
And more!
Network Video Recorder (NVR) Benefits:
Reviewing past footage from your cameras is simple with our Network Video Recorder (NVR). Simply 'plug and play' or watch from a device such as your ipad or smartphone. Simple to use and easy to install with any wireless camera system, you can now keep an eye on your security on the go. NVR benefits include:
Works with iPhone, iPad, Android Mobile
Digital zoom
Varying record rate and resolution
Playback functions: Play, Pause, Stop, Fast Play, Digital Zoom
Back-up to USB or a Network
P2P cloud support
Supports plug and play
Up to 8TB storage
Record mode:Manual\Timer\Motion Detection
2 USB slots
Alerts: Recording, Email, FTP, Snapshot, Buzzer and Screen Tips, alarm output
Contact to our Revlight Security Team ?
Choosing between wireless security cameras should be easy. If you have any questions from hard drive requirements to helping with installation, call our Revlight Security CCTV Team experts today for a free consultation at +65 6678-6557.
H.264 VS H.265+

Storage Comparison in 8 Scenes

Scenes
H.265+ (Day)
H.264 (Day)
Stream Saved
Road Street
5.19G
40.01G
87.03%
R/D Team
5.33G
40.01G
86.68%
Service Team
4.14G
40G
89.65%
General Manager Office
3.98G
39.8G
90.05%
Reception
3.44G
40G
91.40%
Marketing Office
2.84G
39.49G
92.91%
Parking Lot
2.52G
40.06G
93.71%
Meeting Room
3.16G
40G
92.10%
Average
3.85G/Day
39.92G/Day
90.44%
Recording a Month
115.5G
1198G
Almost 90%