Description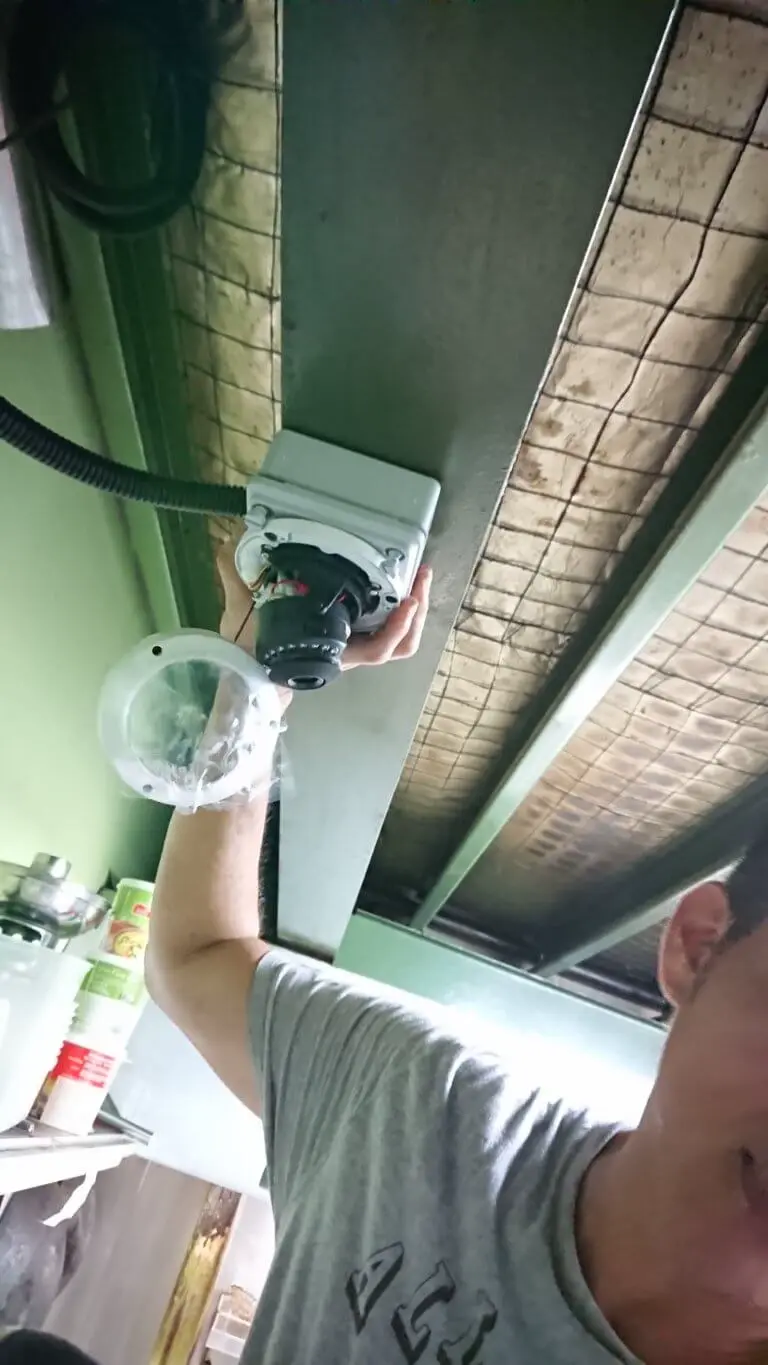 The #1 IP Security System For Your Home
With this product, you can receive HQ images and videos straight from the camera to your computer or smart device. Each video you receive will be in HD quality, with a crystal-clear image in any weather. And speaking of weather, both bullet and dome Revlight cameras have durable housing, perfect for rain, wind, or snow. Moreover, with its easy-mount brackets, you can install the Revlight camera anywhere around the house. No matter how you slice it, the Revlight IP security system is a must-have for any home.
High-Quality Video Feed
Are you afraid that you won't recognize a potential burglar due to hazy imagery? Well, worry no longer! Revlight's IP security system comes with two state-of-the-art wireless security cameras that produce crystal-clear HD videos and images. Moreover, the security system supports P2P, mobile monitoring, and NAT traversal. Clients can connect to the system using either iOS or Android. Moreover, they will have access to free software support for recording, previews, and playbacks.
The best thing about Revlight's IP security system is that you can personalize it any way you see fit. For instance, you can choose between H.265 dual-stream encoding or an H.265 and H.264 combo. Moreover, you get to pick whether you want to record audio. Privacy masks and motion detection are also available.
NVR And All Its Benefits
Do you need greater versatility with your IP security system? If so, you can connect it to a Network Video Recorder or NVR.
When you hook up an NVR to your system, you can use an app and access the cameras at any point in time. It works perfectly with both PCs and smart devices. The system can inform you about any changes via an alert. You can adjust whether the alerts come in the form of a buzzer, an alarm, FTP, Snapshot, Screen Tips, or an email. Moreover, you get to choose a recording mode that works for your home, i.e. motion detection, manual, or timer.
The playback comes with several functions, including play, stop, pause, fast forward, and digital zoom. In addition, you can record at any resolution and record rate. Storage is also no issue; you can store up to 8TB of data. In other words, the NVR can hold up to 90 days of footage. And if that isn't enough, you can also use P2P cloud support. Two USB slots allow you to back up the footage on any external device.
Easy Installation With Revlight Security
If you're not sure which wireless camera you need to get with your IP security system, give Revlight Security a call. Our team is always willing to help you decide on everything, from storage capabilities to the camera definition. Give us a call today and receive your free consultation.
Having a wireless camera installed can simplify your security. Not sure what to get? Easily determine which camera definition, hard drive storage capabilities you need, call out team today! They are always willing to help. Call the Revlight Security CCTV Team experts today for a free consultation at +65 6678-6557.
H.264 VS H.265+

Storage Comparison in 8 Scenes

Scenes
H.265+ (Day)
H.264 (Day)
Stream Saved
Road Street
5.19G
40.01G
87.03%
R/D Team
5.33G
40.01G
86.68%
Service Team
4.14G
40G
89.65%
General Manager Office
3.98G
39.8G
90.05%
Reception
3.44G
40G
91.40%
Marketing Office
2.84G
39.49G
92.91%
Parking Lot
2.52G
40.06G
93.71%
Meeting Room
3.16G
40G
92.10%
Average
3.85G/Day
39.92G/Day
90.44%
Recording a Month
115.5G
1198G
Almost 90%